ZBL-R660 Integrated Rebar Ferro Scanner
ZBL-R660 Integrated Rebar Ferro Scanner suitable for testing the Location, distribution, direction, and diameter of the rebar and the thickness of concrete cover in concrete structure projects such as
Product Recommendation
Product Introduction
Product Parameter
Product Picture
Product Comment
Introduction of ZBL-R660 Integrated Rebar Ferro Scanner
1. ZBL-R660 Integrated Rebar Ferro Scanner suitable for testing the Location, distribution, direction, and diameter of the rebar and the thickness of concrete cover in concrete structure projects such as bridges, tunnels, walls etc.
2.Detecting Ferro magnets in non-ferromagnetic media;
3.Evaluating the quality of construction;
4.Evaluating the integrity and the durability of existing structures;
5.Testing the quantity of rebar when evaluating and developing the old structure;
6.Testing the distribution and direction of electric cables and plumbing inside walls and floors.
Parameter of ZBL-R660 Integrated Rebar Ferro Scanner
Model

ZBL-R800

ZBL-R660

ZBL-R630A

ZBL-R630

ZBL-R620

Protective layer thickness range (mm)

φ6~φ50

φ6~φ50

φ6~φ50

φ6~φ50

φ6~φ50

Max range(mm)

First range

3~98

1~80

3~98

6~90

6~90

Second range

3~196

1~180

3~196

10~180

10~180

Max allowed error

±1(mm)

3~79

1~59

3~79

6~79

6~79

±2(mm)

57~119

50~78

57~119

60~119

60~119

±4(mm)

70~196

70~180

70~196

70~180

70~180

Applicable range(mm)

φ6~φ50

φ6~φ32

φ6~φ50

φ6~φ32

φ6~φ32

Max allowed error for diameters measurement

±1

Common type

ü

Closely bars type

ü

Transverse section bars

ü

×

Grid type

ü

×

Scan range

Borderless

Data correction

Automatic

Manually

×

Data transfer

U disk

Wi-Fi/USB

U disk

USB

Wireless transfer

ü

ü

ü

×

LCD

160×128

320×240

160×128

Power

Built-in battery

DC:9V 5 batteries

Size (mm)

212×134×50

240×93×110

212×134×50

190×135×52

Weight(kg)

0.9

0.67

0.9

0.9

0.7
Pictures of ZBL-R660 Integrated Rebar Ferro Scanner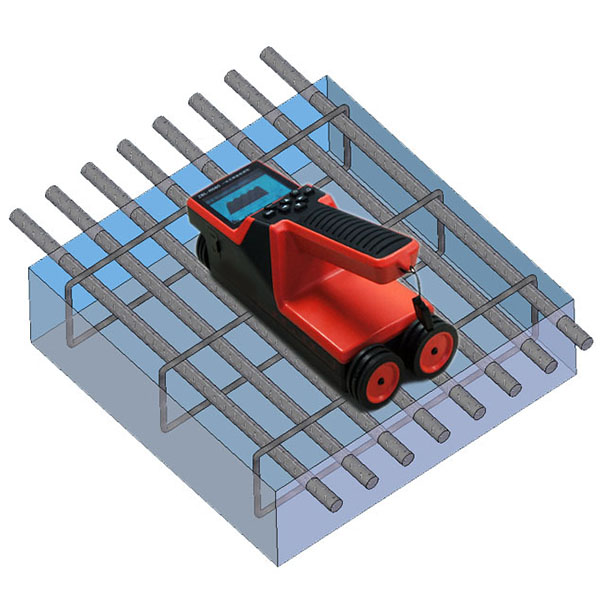 Your Name

Email or sales@chinacoalintl.com

Tel/Wechat/Whatsapp or +8618660761375

Country

Enquiry