Recently, the Development and Reform Commission of Shandong Province issued the Notice on Issuing the List of Included Projects in the Provincial Modern Service Industry Key Project Bank, and China Coal Group's Yikuang Cloud Platform project based on 5G technology was selected as one of the key projects in the Shandong province's modern service industry.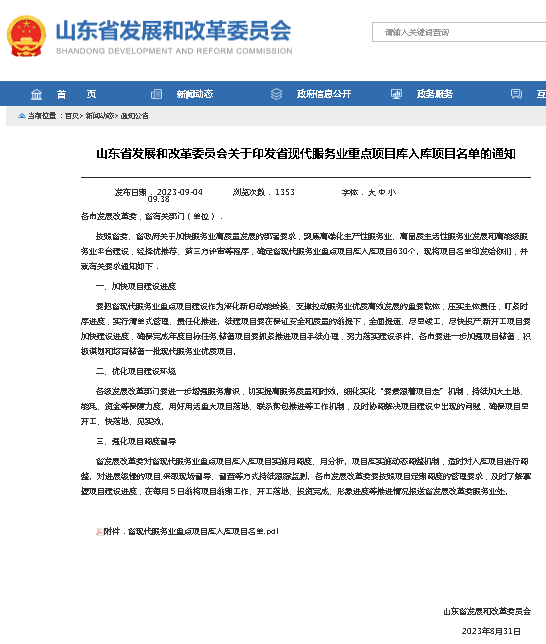 China Coal Group has been adhering to independent scientific and technological innovation, deepening the integration and development of new-generation information technology and manufacturing industry, supporting the innovation of new modes with new technologies, and pulling the development of new technologies with new modes. The Group's Yikuang Cloud Platform, based on 5G technology, deeply integrates emerging technologies such as artificial intelligence, Internet of Things, cloud computing, big data, edge computing, etc., forming a full chain of cloud, network, edge, and end capabilities, which gradually extends from the peripheral links of production to the core links of R&D and design, production and manufacturing, quality inspection, fault operation and maintenance, and safety management, and fosters the formation of collaborative R&D and design, It has cultivated ten innovative application scenarios, such as remote equipment control, collaborative equipment operation, flexible manufacturing, on-site assembly assistance, machine vision quality inspection, equipment fault diagnosis, unmanned intelligent inspection, production site monitoring, etc., and has helped enterprises to reduce costs and improve quality and safe production.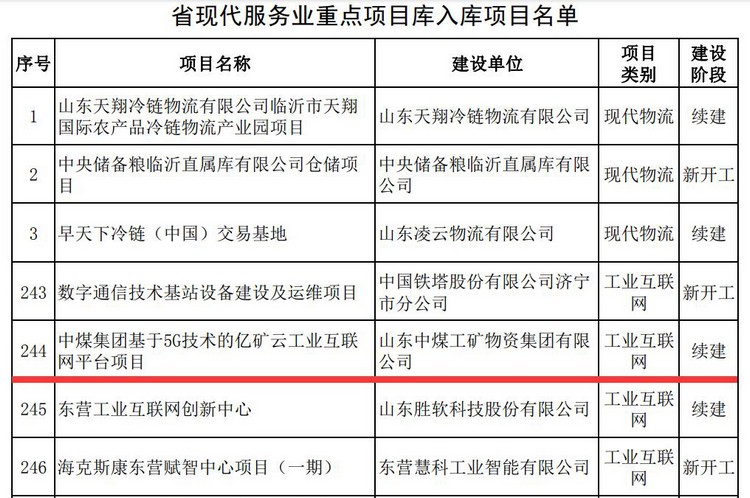 Yikuang Cloud Platform, as a manufacturing dual-creation platform of the Ministry of Industry and Information Technology, a typical case of big data of the Ministry of Industry and Information Technology, a demonstration project of industrial big data platform in Shandong Province, and a provincial-level industrial Internet platform, China Coal Group has always adhered to the guideline of'Industry As The Foundation, Enterprise As The Root', and is committed to promoting the development of China's industrial Internet industry while developing the business of Jingzhi Industrial Internet, making positive contributions to the promotion of the digital transformation of the national manufacturing industry!
The selection of Yikuang Cloud Platform as a key project library of modern service industry in Shandong Province is the full affirmation of the Development and Reform Commission of Shandong Province on the operation and development achievements of Yikuang Cloud Platform, and also the high recognition of the achievements of China Coal Group in promoting the development of industrial Internet in the province. Our group will take this opportunity to effectively play a good benchmarking effect and demonstration effect, boost the pace of new and old kinetic energy transformation of more industrial enterprises through Yikuang Cloud Platform, and make more contributions to promoting the intelligent transformation and digital transformation of national manufacturing enterprises!